The 2021 Ig Nobel Prize awarded to Professor Katsuhiro NISHINARI and Project Associate Professor Claudio FELICIANI
The 2021 Ig Nobel Prize awarded to Professor Katsuhiro NISHINARI and Project Associate Professor Claudio FELICIANI
September 27, 2021
Professor Katsuhiro NISHINARI and Project Associate Professor Claudio FELICIANI (Mathematical Physics of Emergent Systems) won the 2021 Ig Nobel Prize for Kinetics.
This research team clarified the reason "why pedestrians do sometimes collide with other pedestrians." by the experiments.
An Ig Nobel Prize was established in 1991, aim being to "human achievements that first make people laugh, and then make people make them think".
The ceremony was held by online on Friday, September 10th.
This research "Mutual anticipation can contribute to self-organization in human crowds" was published in the Science Advances.
Professor Katsuhiro NISHINARI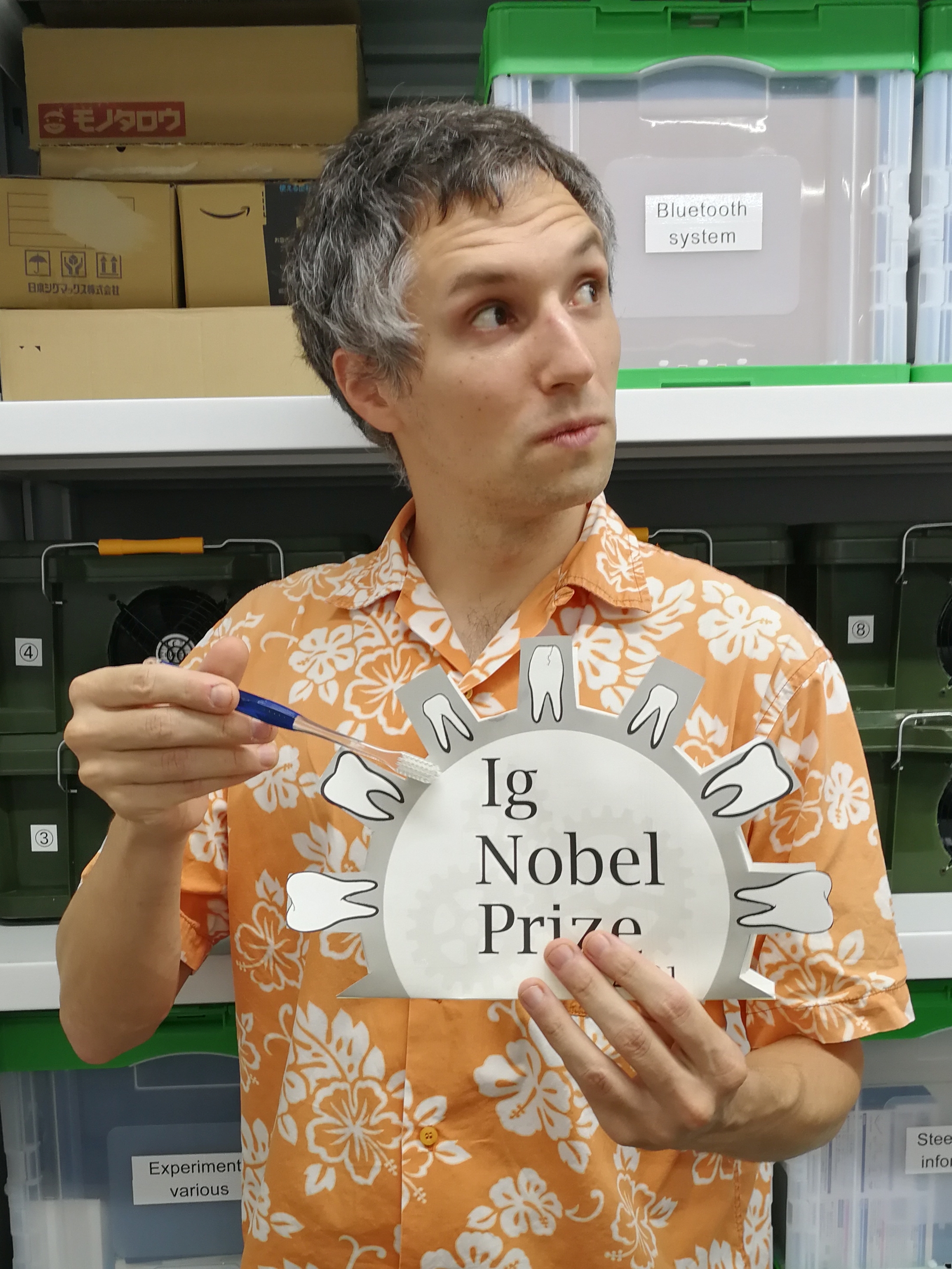 Project Associate Professor Claudio FELICIANI
Related Link
Mutual anticipation can contribute to self-organization in human crowds