RCAST-AICT Joint Symposium 2014 / Signing Ceremony of Memorandum of Understanding between AICT and RCAST
2014/11/28
On November 28, 2014, a joint symposium of AICT and RCAST was held at AICT (Advanced Institutes of Convergence Technology), Seoul National University, in Suwon, KOREA. After this symposium, the signing ceremony of MOU between AICT and RCAST took place.
This joint symposium was a part of an annual symposium "ConTech" by AICT, as the second session. Under the theme of the "ConTech 2014" which was "Global Convergence for Healthy Living and Clean Environment", several speakers from the local university in Suwon gave their talk in the first session, and 8 speakers (4 each from both of AICT and RCAST) made a presentation on their researches, in the second session.
The second session started after Prof. T. H. Park (President, AICT), Prof. S. E. Kim (Dean, Graduate School of Convergence Science and Technology, Seoul National University), and Director General Y. Nishimura (RCAST) gave speeches as opening addresses. For the second session, four professors were invited from RCAST by AICT: Prof. H. Suga, (Chemical Biotechnology), Prof. A. Okamoto (Bioorganic Chemistry), Prof. K. Ikuta (Medical Micromachine) and Prof. H. Nakamura (Climate Science Research). [by the lecture order]
During the break time in the second session, the President and the staff of AICT guided RCAST members to the new "Base Camp" (free space where researchers and students can freely make discussions on R&D projects are carried on at AICT) , and showed their products developed with local companies at the exhibition room.
It is expected that the academic relationship between AICT and RCAST will become more extensive and deeper in future.
ConTech 2014 program (PDF:95.2KB)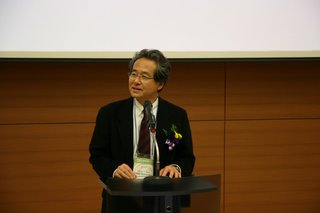 Opening Ceremony, Director General Nishimura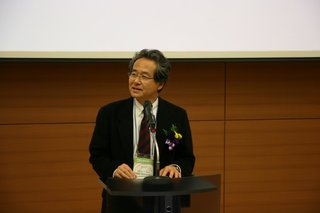 Q&A at the symposium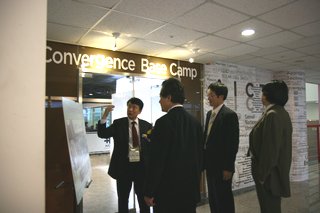 Convergence Base Camp at AICT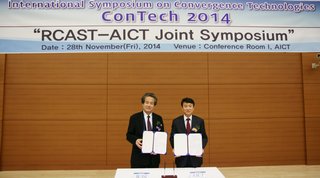 Signing Ceremony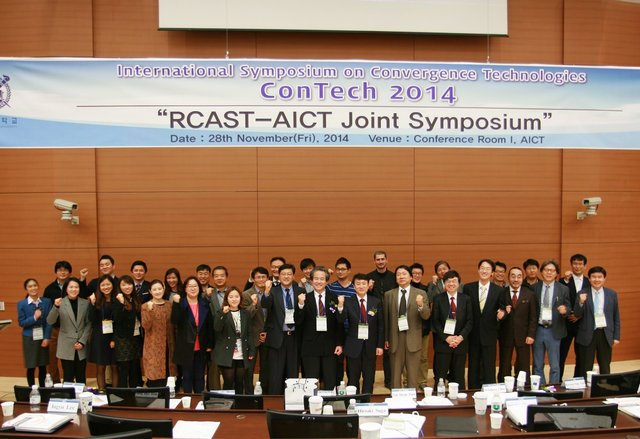 Closing