"Insect Olfactory system simulation" has been selected as the Excellent achievement research project of the HPCI System for FY2014
2015/11/24
'The Second Project Report Meeting of the HPCI System Including K computer' held on October 26 at National Museum of Emerging Science and Innovation (Miraikan, Tokyo, Japan).
Project researcher Tomoki Kazawa (Intelligent Cooperative Systems) had a presentation for"Insect Olfactory system simulation" as the excellent achievement research projects.
HPCI:High Performance Computing Infrastructure
Research overview
Small insect brains consist of 0.1-1 million neurons have highly intelligent abilities such as integrations of multi-sensory modalities, associate learnings, etc. We are focusing about the 10000 neurons' circuit from olfactory information processing center to premotor center. We achieved the half of real-time speed simulation in 10000 neurons' circuit by multi-compartment Hodgkin-Huxley type model using hybrid parallelization and cell-split method between cores. The CMA-ES algorism was developed in the virtual and real cell membrane properties. Preliminary antennal lobe model was built and normalized olfactory response of antennal lobe projection neuron observed in our experiment were reproduced in our simulation. We constructed the recurrent neural circuit that can recognize visual patterns using STDP and monoaminergic rewards.
Project member
Ryohei Kanzaki, Professor
Tomoki Kazawa, Project Researcher
Daisuke Miyamoto (D1)
Akihiko Goto
Heewon Park (M2)
Tetsuya Fukuda (M1)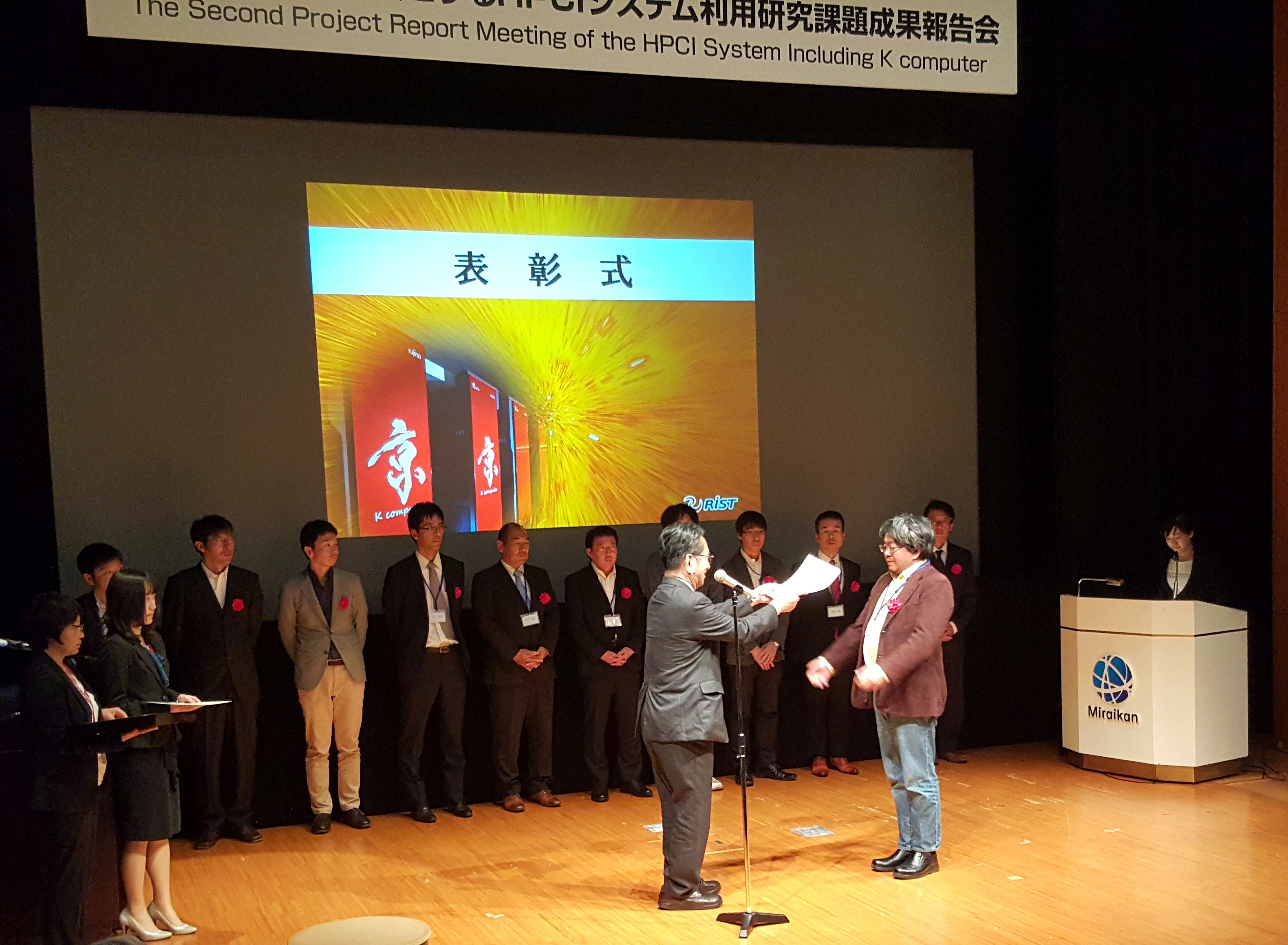 Awarding ceremony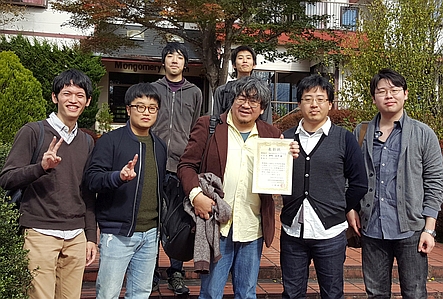 Team photo