Quantum non-demolition detection of an itinerant microwave photon
2018/3/15
A research project led by Shingo Kono and Yasunobu Nakamura of the University of Tokyo and Kazuki Koshino of Tokyo Medical and Dental University has demonstrated the quantum non-demolition measurement of an itinerant single photon in the microwave regime. This new detection method is based on the non-absorptive interaction of the microwave photon with a superconducting qubit.
This detection scheme has potential applications in quantum information transfer among separately located superconducting qubits in a quantum network as well as in quantum sensing technology.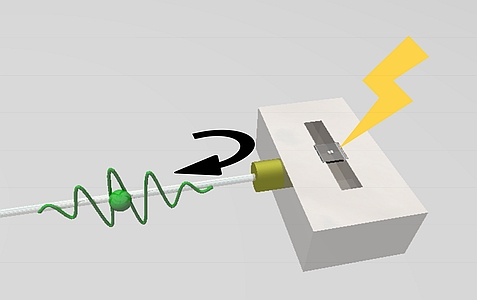 Schematic drawing of our detection system. The microwave single photon is reflected at the three dimensional microwave cavity with the superconducting qubit, which can be read out.
[Paper Information]
Shingo Kono*, Kazuki Koshino, Yutaka Tabuchi, Atsushi Noguchi, Yasunobu Nakamura*,
"Quantum non-demolition detection of an itinerant microwave photon," Nature Physics, online version.
DOI:
10.1038/s41567-018-0066-3