Newly identified atmospheric circulation enhances heatwaves and wildfires around the Arctic
Newly identified atmospheric circulation enhances heatwaves and wildfires around the Arctic
June 2, 2021
Scientists have uncovered a summertime climate pattern in and around the Arctic that could drive co-occurrences of European heatwaves and large-scale wildfires with air pollution over Siberia and subpolar North America.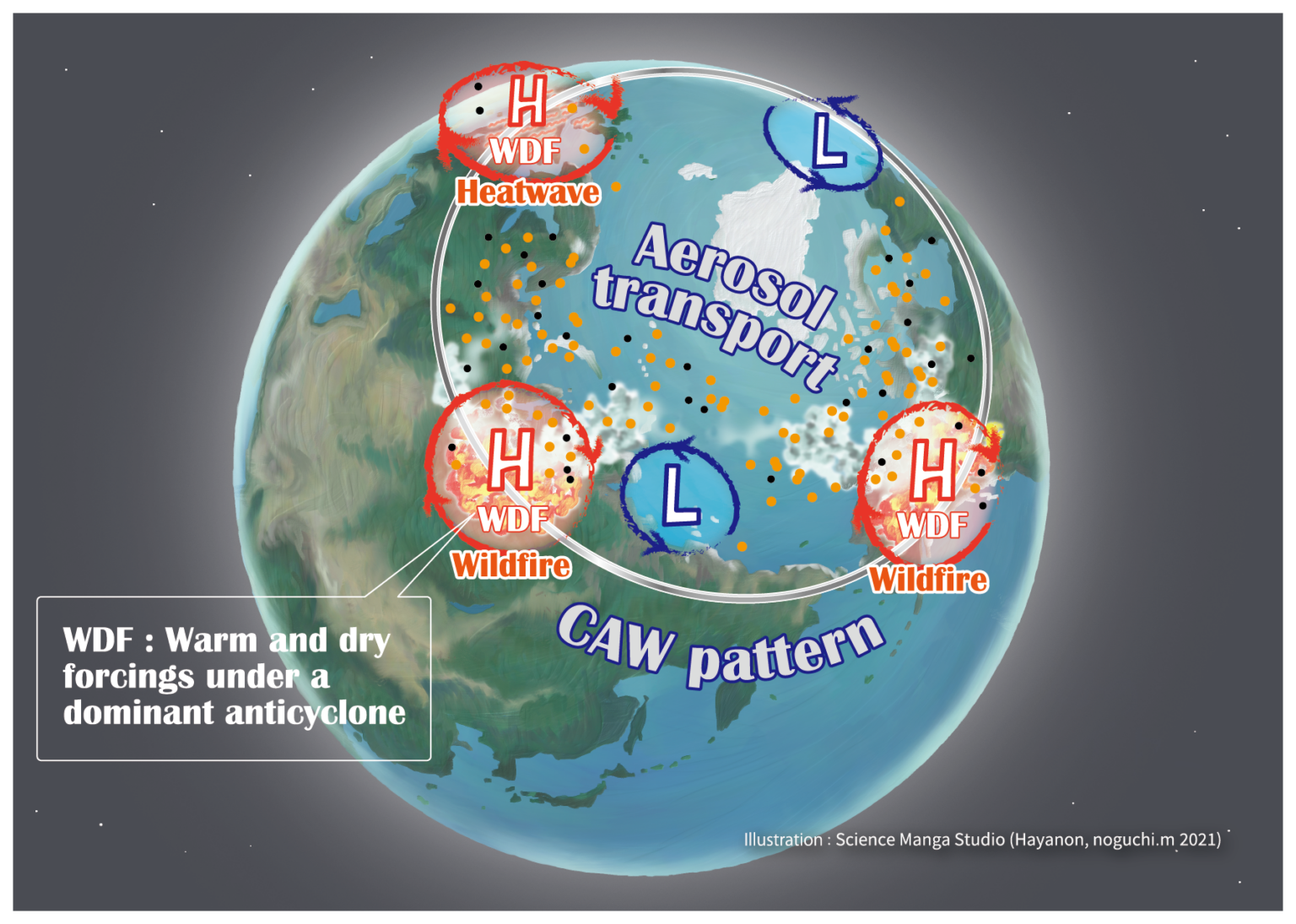 The relationships among CAW, heatwaves, wildfires, and pollution.
A joint research team of Assistant Professor Teppei J. Yasunari, Hokkaido University, Professor Hisashi Nakamura, RCAST, Dr. Nakbin Choi and Professor Myong-In Lee, Ulsan National Institute of Science and Technology, and Professor Yoshihiro Tachibana, Mie University, and two scientists from the Goddard Space Flight Center, National Aeronautics and Space Administration (NASA), have revealed relationships among wildfires, aerosols (air pollution), and climate patterns in and around the Arctic.
Journal Article
Teppei J Yasunari, Hisashi Nakamura, Kyu-Myong Kim, Nakbin Choi, Myong-In Lee, Yoshihiro Tachibana and Arlindo M da Silva, "elationship between circum-Arctic atmospheric wave patterns and large-scale wildfires in boreal summer", Environmental Research Letters. May 17, 2021.
DOI:10.1088/1748-9326/abf7ef

Related Link
Press Rellease (Hokkaido University)

Tags