TTT2019 winner team 'Eagle photonics' from Yamashita-Set lab to appear at South by Southwest 2019
TTT2019 winner team 'Eagle photonics' from Yamashita-Set lab to appear at South by Southwest 2019
February 22, 2019
We report the results of Todai To Texas (TTT) 2019 held on September 2018. On September 25th 2018, a student team from Yamashita-Set lab of Research Center for Advanced Science and Technology (RCAST) showcased an exhibition of high-precision 3D laser scanner at TTT Demo Day, and have won awards. TTT is a program to send students teams and alumni teams from the University of Tokyo to the worldwide event South by Southwest (SXSW) which is held at Austin, Texas, United States every year. This year, the team from RCAST has won awards, and obtained the right to showcase an exhibition at SXSW which will be held on March 2019. Above 100,000 people from all over the world will gather attend this event.
Four members Chao ZHANG (team leader), Dr. Neisei HAYASHI, Sifan LIU, Prof. Sze Yun SET from Yamashita-Set lab will join SXSW. They will showcase the 3D laser scanner technology developed in Japan at the global stage!
Besides SXSW, the above-mentioned 4 members will visit the labs of Prof. Ray Chen and Prof. Mikhail Belkin of the distinguished school University of Texas at Austin, and Prof. Sze Yun SET, Chao ZHANG, and Dr. Neisei HAYASHI will give presentations about our lab's activities, 3D laser scanners, and optical fiber sensors.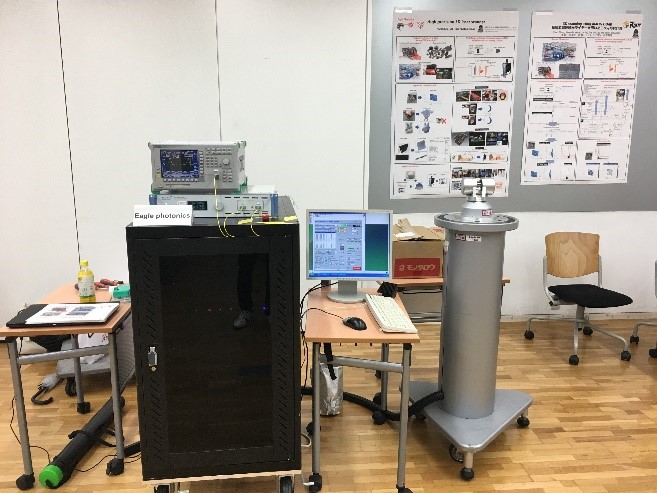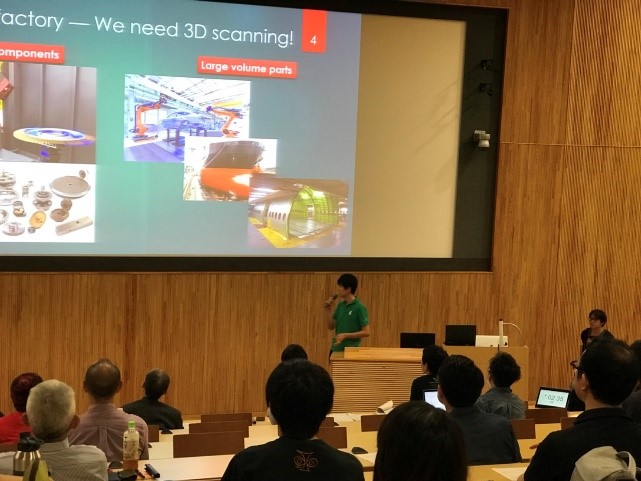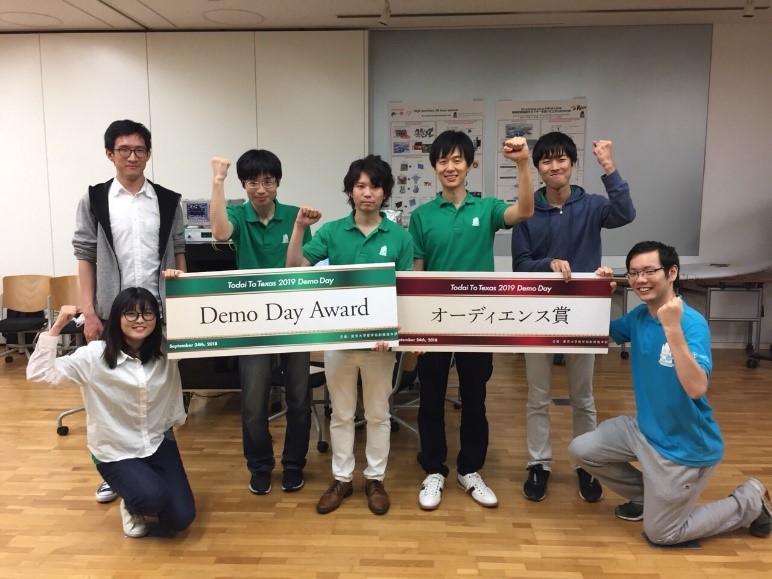 #####
About Todai To Texas:
http://todaitotexas.com/
Todai To Texas (TTT) is a program for students and startups from The University of Tokyo (or "Todai" in Japanese). Selected teams get free tickets to SXSW and showcase products in the Trade Show. It is an official program of The University of Tokyo, organized by Division of University Corporate Relations (DUCR). This project has run since 2013 and TTT2019 is the 6th year.
About South by Southwest (SXSW):
https://www.sxsw.com/
Event dates: March 8~17 2019
South by Southwest (abbreviated as SXSW) is an annual conglomerate of film, interactive media, and music festivals and conferences that take place in mid-March in Austin, Texas, United States. It began in 1987, and has continued to grow in both scope and size every year. SXSW Interactive is focused on emerging technology, a focus which has earned the festival a reputation as a breeding ground for new ideas and creative technologies. The festival includes a trade show, speakers, parties, and a startup accelerator. According to a festival organizer Louis Black, SXSW Interactive "has probably been the biggest of its kind in the world" since 2007.