TTT2019 winner team 'LevioPole' from Inami-Hiyama Lab to appear at South by Southwest 2019
2019/2/22
A research project and members from Information Somatics Laboratory are going to exhibit SXSW at Texas in the US from 8th March.
In the research project, a haptic device, LevioPole, is developed to give a sensation of touch in mid-air using multiple propellers with a rod-shaped component. It has the potential to be applied to application areas both VR and daily activities scenario. This work is a part of the research result of JST ERATO Inami Jizai Body project and also published at SIGGRAPH 2018 Emerging technologies. This project and members won a competition held by the Division of University Corporate Relations, the University of Tokyo in September, and are supported for attending SXSW by the division.
SXSW, which our project will attend, currently well known as a giant conference which originally started as indies music festival from 1987, and it is one of the famous international events in the world. The attendees reach more than a hundred thousand people per year that include students, executives from famous companies, creators, and artists. Members of LevioPole project will demonstrate and give presentations of them work to promote the project internationally in the event.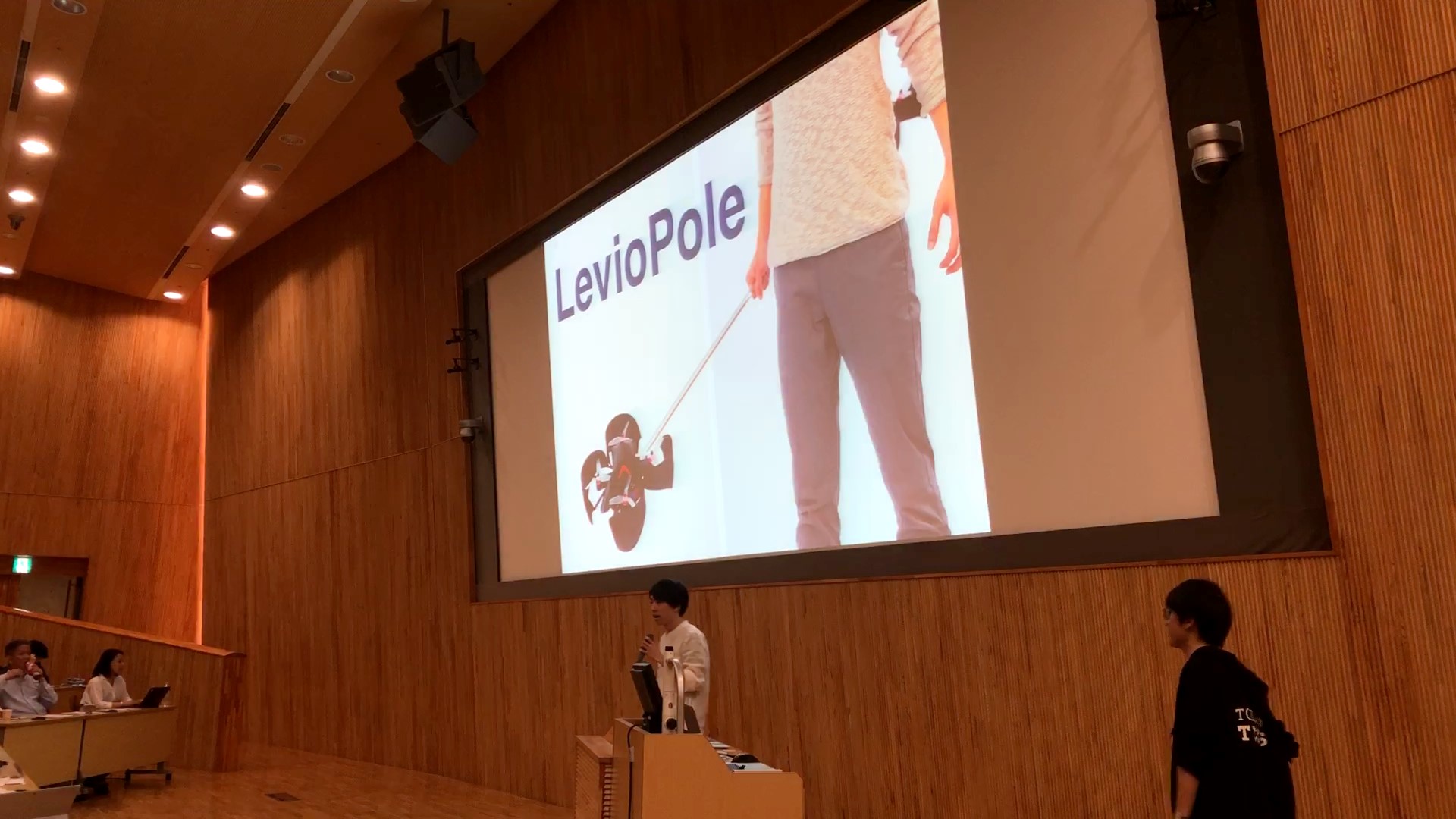 Presentation at the TTT Demo Day
About Todai to Texas
http://todaitotexas.com/
About South by Southwest
https://www.sxsw.com/