International Garden Party 2014
2014/10/22
International Garden Party 2014, which is held every autumn, took place at the piloti of RCAST 4th building on 22nd October. It was very bad weather, in fact worse than last year, however, Institute of Industrial Science (IIS) and RCAST members enjoyed this event.
There were many booths for the cultural exposition organized by volunteers and a lot of international foods. The participants enjoyed diverse cultures, and the meals and drinks. And traditional Japanese drums, Rakugo in English, Pakistani traditional dance and Bon-Odori dance were performed on the big stage set at the center of the event place. Many people became excited at the performance by Traditional Japanese Drums' Group "Sai", and excited again at Bon-Odori dancing together with the Director Generals of RCAST and IIS on and around the stage at last.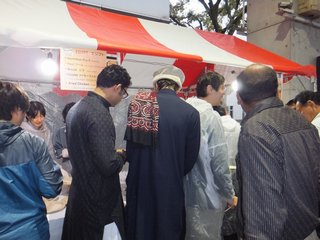 Egyptian Food Booth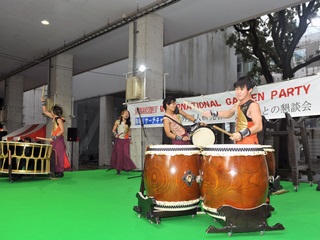 Traditional Japanese Drums' Group "Sai"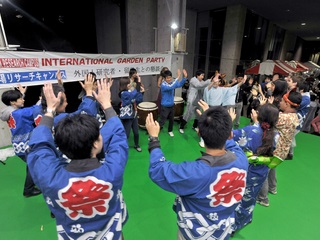 Bon-Odori dancing
Closing Address by RCAST Director General Nishimura