International Event : Setsubun & Mochi Pounding, 2014
2015/1/16
On the 16th of January in 2015, the special event for international students and researchers at RCAST was held in front of RCAST #3 Bldg.
After a short presentation in English about "Setsubun", all participants (researchers, students, and administrative staff etc.) tried to get three "Oni" (goblins) out of the building by Mame-maki (throwing roast beans) with saying "Oni wa Soto". Then, they also enjoyed pounding Mochi for a while, one by one.
Finally, Director General Nishimura introduced shortly about Japanese rice-harvest culture, and gave greetings to everyone who joined this event. At the end of the event, Mochi and roasted beans were served to the participants. Through this experience of the Japanese culture, we had a nice time and it brought to RCAST members an occasion to broaden a relation among international students, researchers, professors and staff.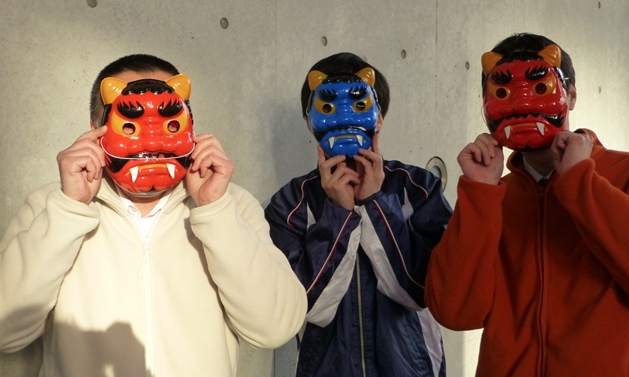 We are goblins!!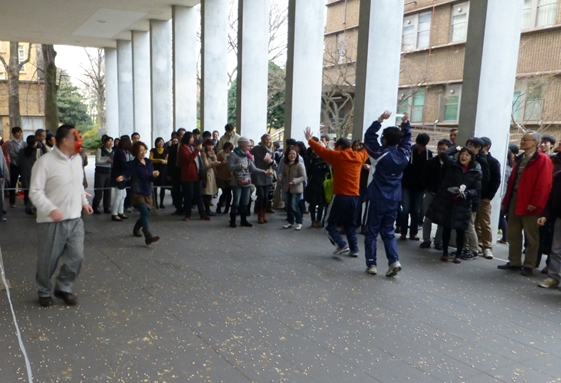 Ouch!!!!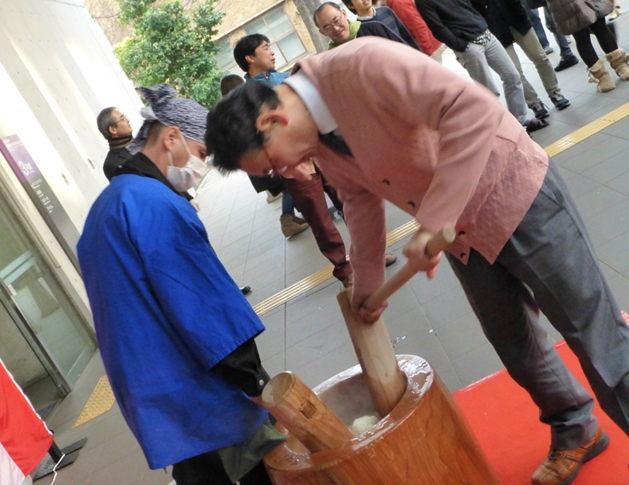 Kneading Mochi well...
it is an important work for Mochi Pounding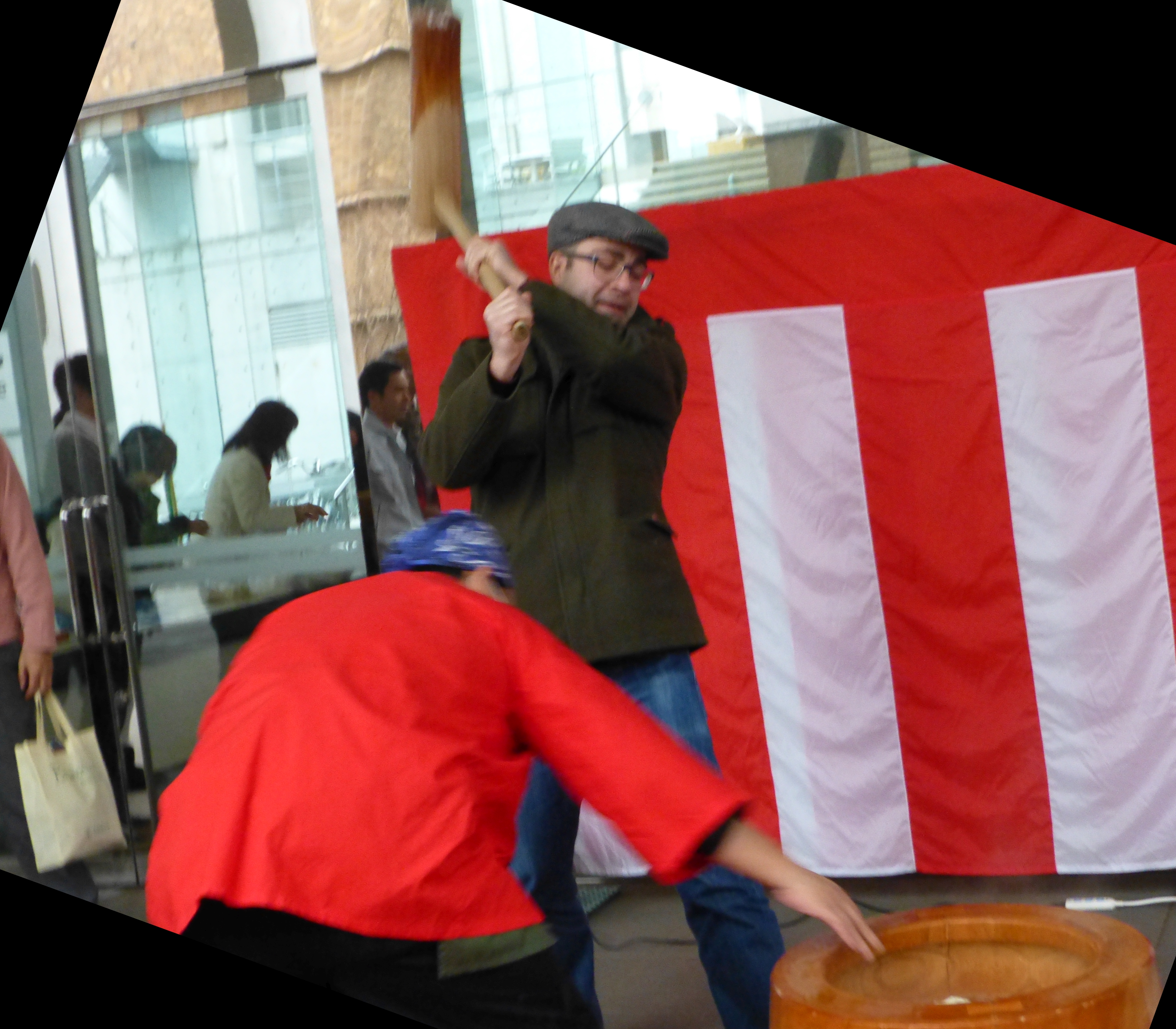 Mochi Pounding