RCAST admin staff visited AICT and Seoul National University
2015/3/5
On March 5, 2015, 4 RCAST administrative staff visited Advanced Institutes of Convergence Technology (AICT), Seoul National University in Suwon, Korea, and had an administrative meeting. For a mutual understanding, both institutes' staff gave the presentations on each organization and discussed about the way of organization management.
AICT has focused their management and research on Industry Academia Government Collaboration; for example, the setup of venture companies based on collaboration research with commercial industries. Some of their works might help to gain external funds in making our future plan.
On the next day, RCAST staff visited The University of Tokyo SNU Office which was opened in 2014 at Seoul National University in Seoul. They had exchanges of information and opinions on the relationship between RCAST (or the University of Tokyo) and Seoul National University.
This visit will build stronger relationship and assist the development of researchers' exchange in the near future.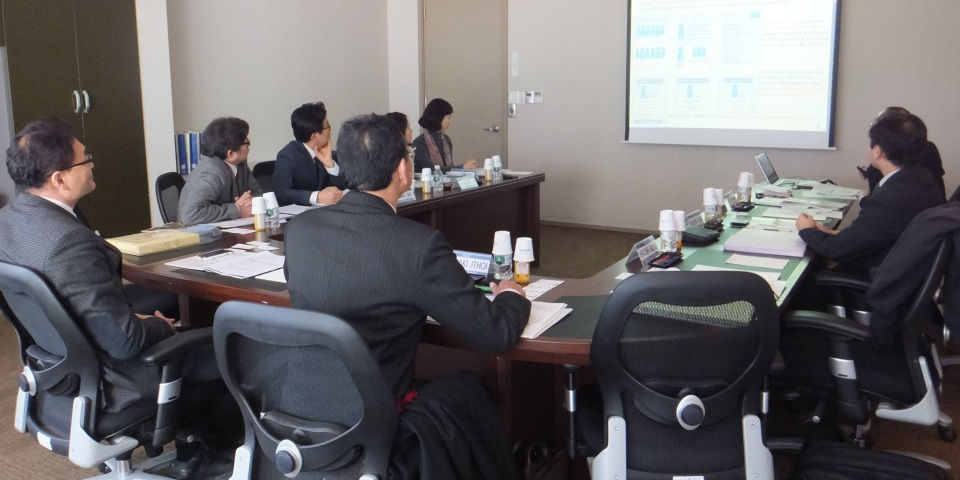 Presentations at meeting