Seminars in Seoul National University by Prof. Kanzaki and Dr. Mistuno
2015/3/20
On March 20, 2015, Prof. Ryohei Kanzaki and Dr. Hidefumi Mitsuno (Intelligent Cooperative Systems) gave lectures for the laboratory of Prof. Tai Hyun Park (School of Chemical and Biological Engineering / Advanced Institutes of Convergence Technology (AICT) President) in Seoul National University. The number of audience was approximately 20; most of them were the students of Prof. Park. They visited the Prof. Park Lab for exchanging the research information because the Park lab's research field was close to "odorant sensor", which was their recent research interest.
After the seminar, they had some lively discussions not only on the research but also on wide topics like post-graduate education and so on, and visited the laboratory of Prof. Park, and AICT in Suwon.
Through such an opportunity, it is hoped that the exchange between the laboratories in Seoul National University, including AICT, and RCAST will become more active.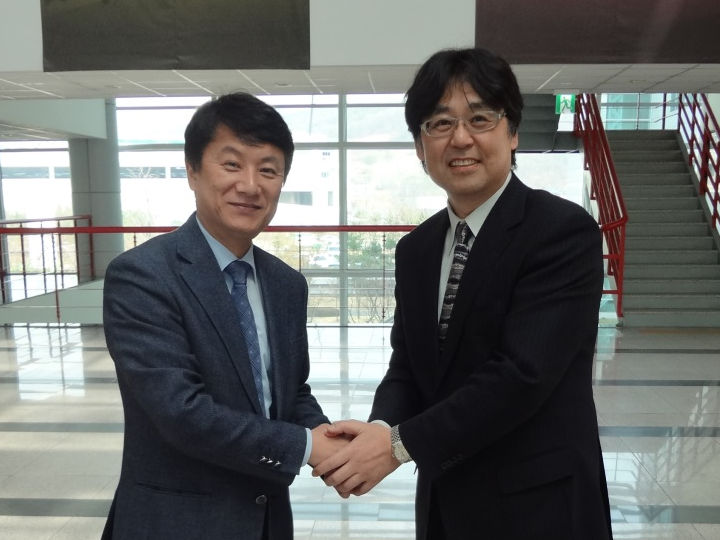 AICT President Park and RCAST Vice-president Kanzaki