2015 Visit of Students from Munich University, Germany
2015/10/13
On the 11th of September in 2015, seven students from Munich University, Germany, visited Research Center for Advanced Science and Technology (RCAST), accompanied with a coordinator from Munich University.
This year, we presented the following three laboratories' research activities for this program: Kanzaki Lab (Intelligent Cooperative Systems), Iwabuchi Lab (Assistive Information Technology, Barrier Free), Segawa Lab (Energy and Environment). These are related to the students' diverse majors such as physics, medicine, chemistry, media information, German literature, philosophy/sociology, teacher-training. After a briefing and introduction to RCAST by Ms Fumiko Fukushima (Strategic Planning Office), the students toured the three laboratories. They showed great curiosity and listened to the detailed explanations on every subject of study and experiment carefully, and looked at a variety of machines. They had many questions for the RCAST specialists during the tour, and after leaving RCAST they had a big discussion by themselves.
The University of Tokyo and Ludwig-Maximilians-University of Munich have had an agreement on scientific, educational and cultural cooperation since 1997. Since then, students of Munich University have visited Japan almost every summer to interchange with the students of liberal arts at the University of Tokyo who are learning German. It is hoped that various academic interactions will flourish more in the future and the strong points of RCAST, like interdisciplinary aspect, will become well-known more globally through this exchange program.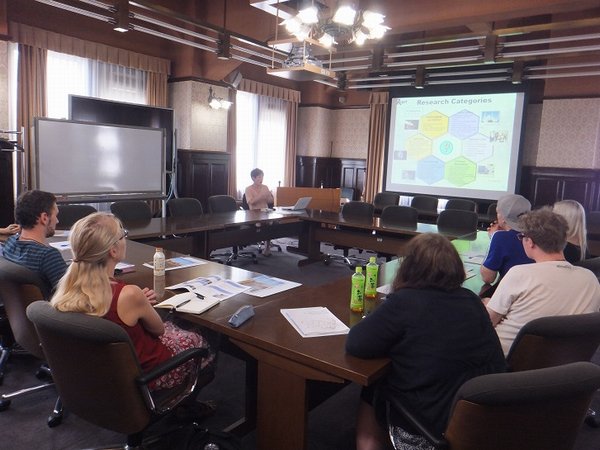 About RCAST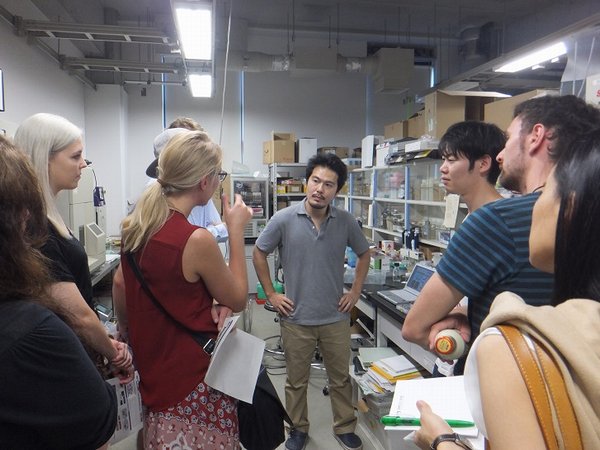 Explanation about odor sensor / Kanzaki Lab.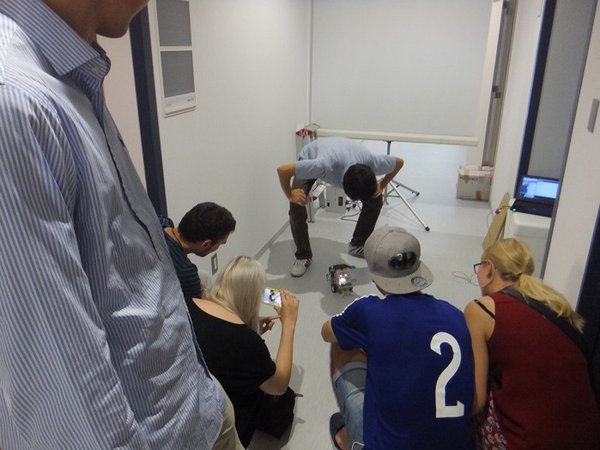 Insect-Robots / Kanzaki Lab.
Potential of communication robots / Iwabuchi Lab.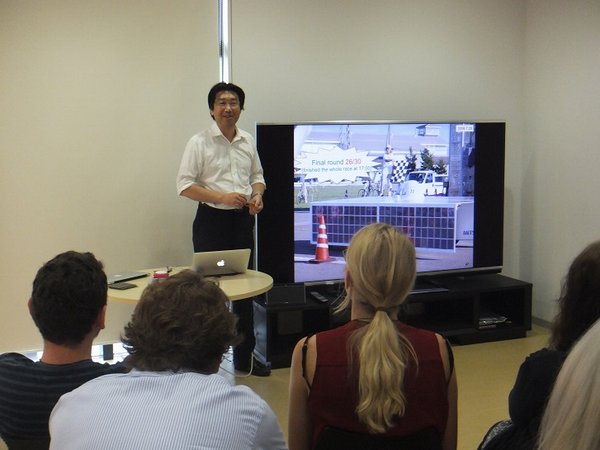 Novel solar car with organic photovoltaics / Segawa Lab.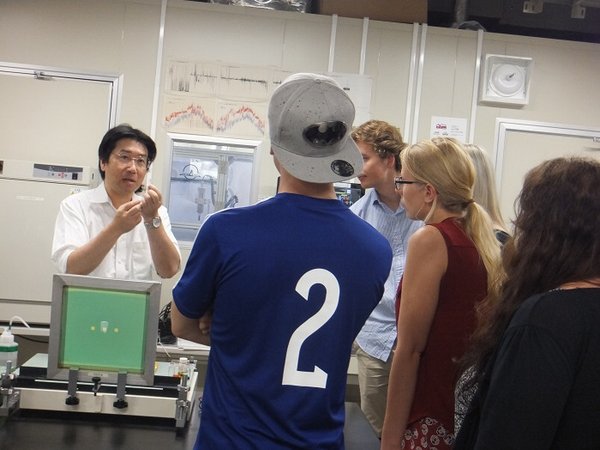 Production demonstration of dye-sensitized solar cell / Segawa Lab.