Prof. Hisashi Nakamura's project supported under the Belmont Forum International Opportunities Fund
2016/6/9
The Japan Science and Technology Agency (JST) has announced that they will support the project "The potential of seasonal-to-decadal-scale inter-regional linkages to advance climate predictions (InterDec)" as the Collaborative Research Action (CRA) "Climate Predictability and Inter-Regional Linkages"within the framework of the Belmont Forum International Opportunities Fund. The project team that consists of researchers from 6 countries is led by Prof. Hisashi Nakamura (Climate Science Research) and Dr. Daniela Matei (Scientific Researcher, Ocean in the Earth System, Max-Planck-Institut fur Meteorologie, Germany). The funding starts in July 2016, continuing for nearly 4 years.
The "InterDec" project aims to deepen understanding for mechanisms for seasonal to decadal-scale climate variability at regional scale toward its improvement of prediction skills by focusing on atmospheric and oceanic teleconnections between distant regions that potentially affect regional weather extremes.
The Belmont Forum (established in 2009) is a consortium of the world's major and emerging funding agencies of global environmental change research and international science councils, aiming to accelerate delivery of the environmental research needed to remove critical barriers to sustainability by aligning and mobilizing international resources.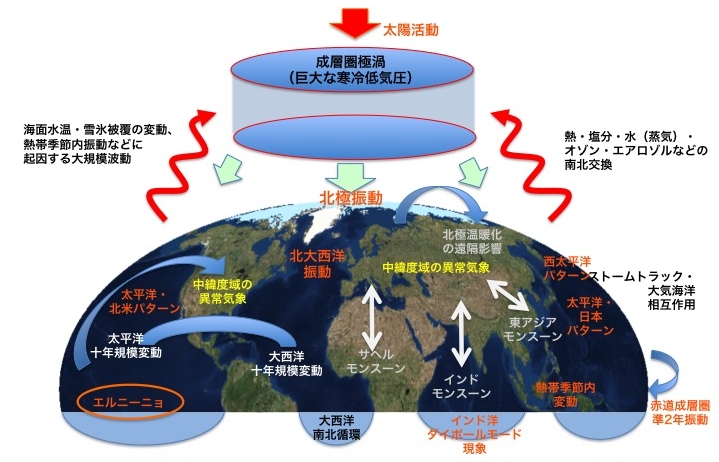 InterDec Overview
About new Belmont Forum projects in the Collaborative Research Action"Climate Predictability and Inter-Regional Linkages"
Japan Science and Technology Agency (JST)Press Release