Project researcher Daigo Terutsuki won the 32nd Advanced Technology Award"The Prize of the Minister of Education, Culture, Sports, Science and Technology"
2018/7/25
Project researcher Daigo Terutsuki (Intelligent Cooperative Systems) won the 32nd Advanced Technology Award "The Prize of the Minister of Education, Culture, Sports, Science and Technology (the Grand Prix in the student category)" for his doctoral work of a bio-hybrid odorant sensor based on insect odorant receptors.
The Advanced Technology Award was established in 1987 by Nihon Kogyo Shimbun (currently Fuji Sankei Business i.) in collaboration with Dr. Kenichi Fukui (who received a Nobel Prize in Chemistry) to encourage creativity among young researchers and enhance Japan's global leadership in science and technology.
He received this award on July 11, 2018, at the ceremony held at the Meiji Kinenkan, Moto-Akasaka, Tokyo. This award ceremony was honored with the presence of Her Imperial Highness Princess Takamado, as well as about 200 guests who attended the reception.
About research
Title: A "living device" as a fusion of insect technology and engineering: FET-based bio-hybrid odorant sensor using insect cells expressing insect odorant receptors.
Odorant biosensing techniques based on insect cells expressing insect odorant receptors (ORs) have recently emerged. For odor detection, this technique takes advantage of a calcium imaging method using a fluorescence microscope that enables the visualization of Ca2+ ions passing through insect ORs. To develop a compact and low power consuming odorant sensor, a novel bio-hybrid electronic odorant sensor based on field-effect transistor (FET) and insect cells expressing insect ORs was proposed. The sensor is termed Odor-Sensitive Field Effect Transistor (OSFET), which can detect odorant responses of the expressed insect ORs as electrical signals. OSFET is a "living device" which directly uses biological functions.
Comment
It is a great honor to receive the MEXT Advanced Technology Award. I would like to focus my research on and contribute positively towards the development of odorant sensors thereby promoting innovation in the field of biosensors in Japan.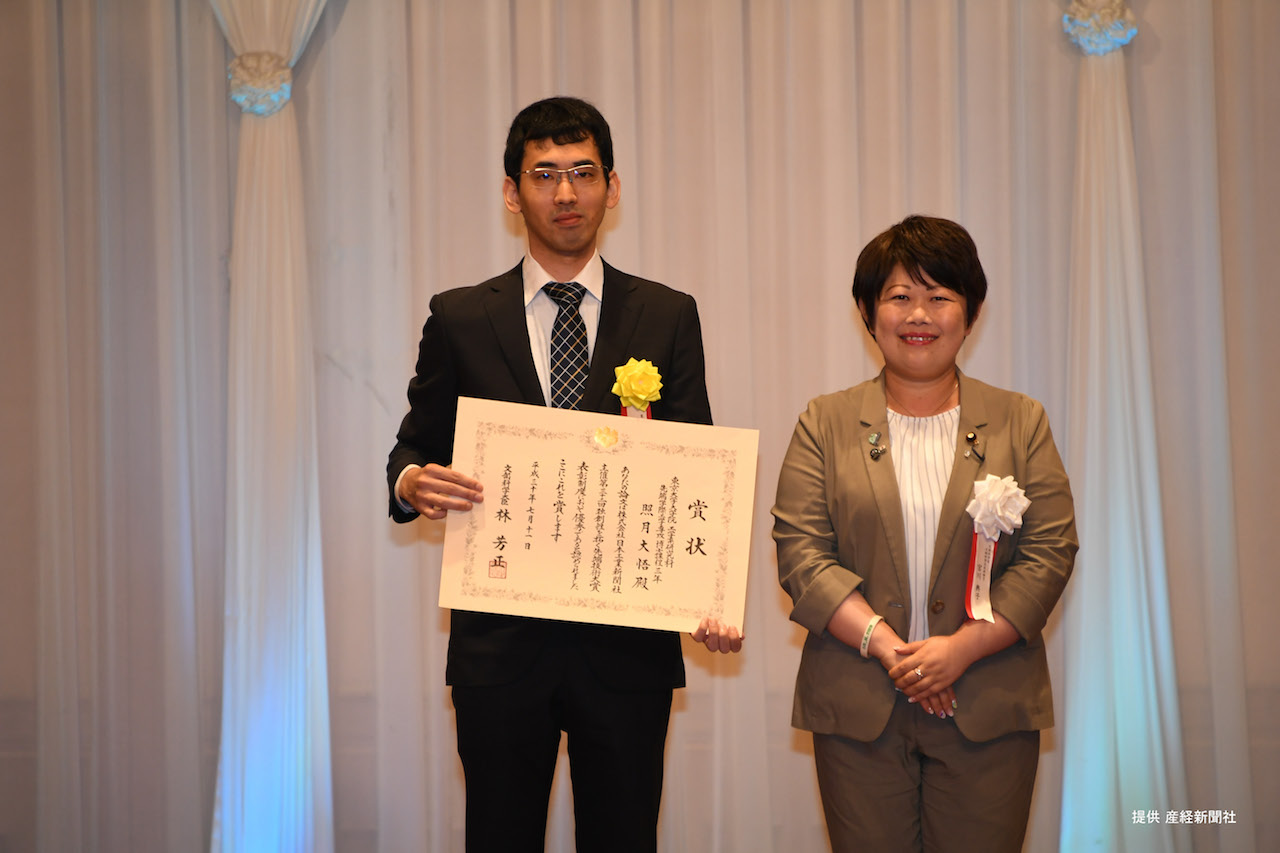 Project researcher Daigo Terutsuki (left) , Parliamentary Vice-Minister of Education, Culture, Sports, Science and Technology Noriko Miyagawa (right)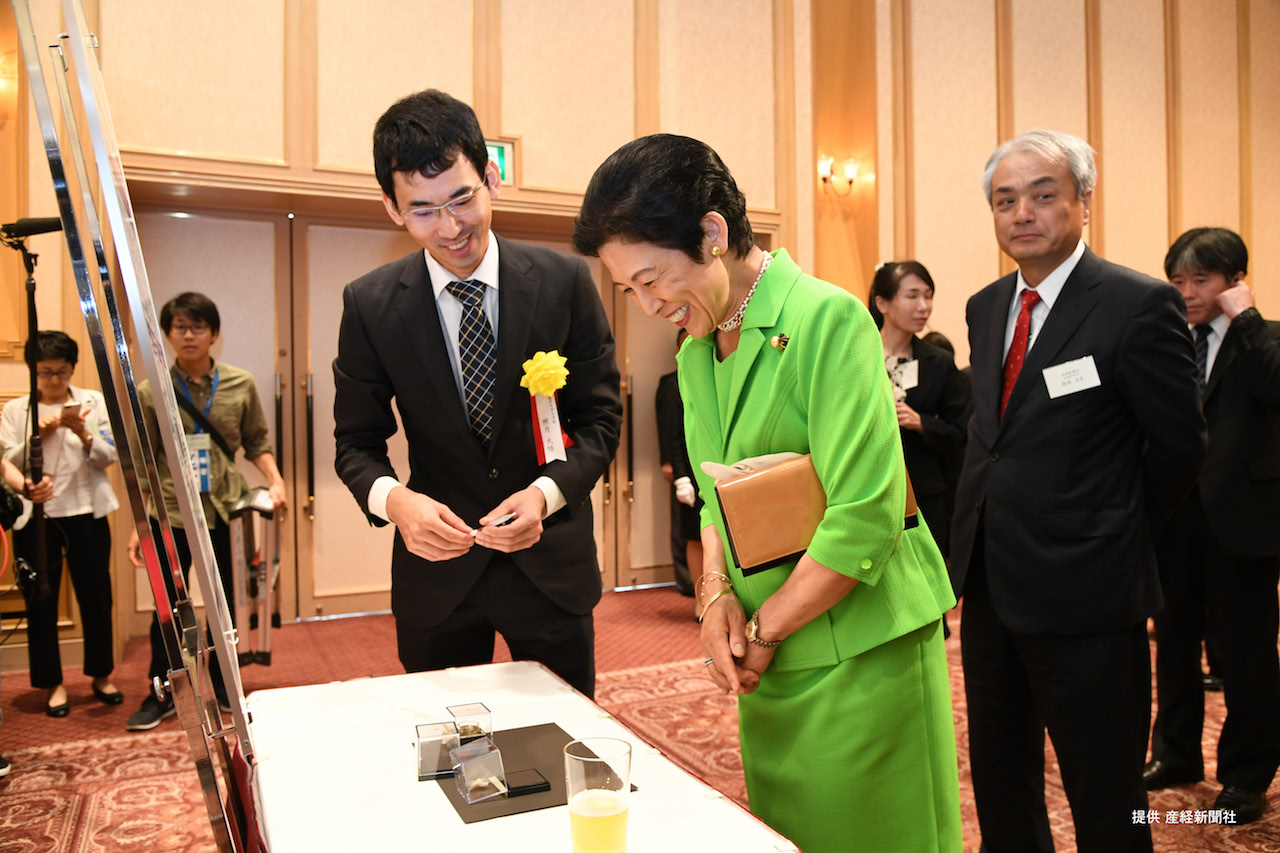 Her Imperial Highness Princess Takamado (center) receives an explanation of the research from Project researcher Daigo Terutsuki (left)