Researcher's Profile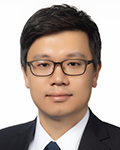 Lecturer
Seokbeom KWON
Policy Research on Science and Technology
E-mail

kwon.seokbeommail.u-tokyo.ac.jp
URL

Website

2021 Research Book (PDF:1.3MB)
Biography
| | |
| --- | --- |
| February 2011 | BS, School of Engineering, Seoul National University |
| September 2013 | MS, School of Engineering, The University of Tokyo(UTokyo) |
| December 2019 | Ph.D., School of Public Policy, Georgia Institute of Technology |
| January 2020 | Lecturer, RCAST, UTokyo |
Research Interests
Science and technology are the main drivers of innovation. The technological innovation is the source of economic growth and enhancement of social welfare. Accordingly, for innovation policymakers, how to design proper institutions for promoting science and technology is the primary question. I have been working on exploring answers to this question through empirical and theoretical analysis of various science and technology policy issues. The followings are the research topics that I have focused on thus far.
Simulation study on the difference in the national innovation system of Japan and US
Empirical and theoretical analysis on non-practicing entities' aggregation of patents (i.e., patent trolls)
Effect of patent sales on the innovation of firms
Identifying and detecting emerging technology domains by using bibliometric information in patents and journal articles
Evaluating how emerging technology affects scientific research and technological innovation
Quantifying interdisciplinarity of research and its relation to citation impact
Recently, I am extending my research interest to the economics of science. Especially, I focus on how to incentivize scientists for disclosing their research materials (i.e., research data) and whether the current institutional environment is properly encouraging it.
Award
July 2017 Best Paper Proceedings, Academy of Management
July 2018 Young Scholars Award, The International Schumpeter Society
Keywords
Patent Analysis, Data Economy and Policy, Interdisciplinary Research, Bibliometric analysis
Edudational Systems
Department of Advanced Interdisciplinary Studies
Technology Management for Innovation
Science, Technology, and Innovation Policy
Related Articles