Location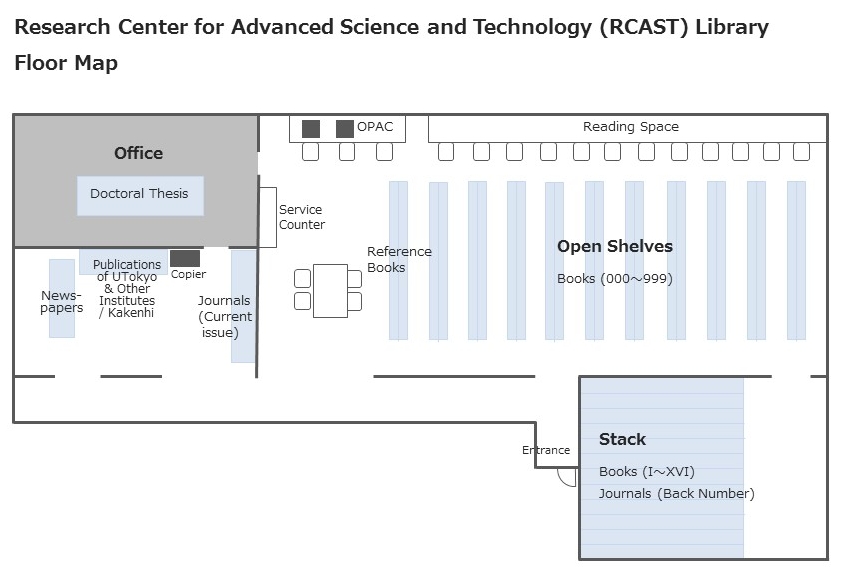 Books
| Call number | Location |
| --- | --- |
| 000~900 | Open shelves |
| I -- XIII | Stack |
Journals (Current issue/Back number)
Avalable at stack
Newspaper
Asahi, Mainichi, Yomiuri, Nikkei,Nikkei-sangyo, Nikkan-kogyo, Fuji Sankei Business i (in Japanese)
The Japan Times (in English)
Thesis (Doctoral)
If you would like to read Thesis, please ask the Service counter.
PC / Network
OPAC terminal
You can see the site, UT OPAC, RCAST Library website, University of Tokyo Library System website only.
Wired connection
You need "Educational Computer System for Information Technology Center (ECCS)" account.
* LAN cable, please bring your own.
Wireless connection
You need "UTokyo WiFi" account.