Researcher's Profile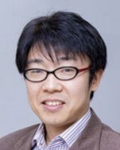 Professor
Hidekazu MIMURA
Ultraprecision Manufacturing Science
Manufacturing Science for Advanced Optical Components
E-mail

mimuraupm.rcast.u-tokyo.ac.jp
URL

2023 Research Book(超精密製造科学分野) (PDF:1.1MB)

2023 Research Book(寄付研究部門 先端光学素子製造学) (PDF:1.1MB)
Biography
| | |
| --- | --- |
| March 2002 | Ph.D Graduate School of Engineering , Osaka University |
| April 2002 | Project Lecture, Graduate School of Engineering , Osaka University |
| April 2003 | Assistant Professor, Graduate School of Engineering , Osaka University |
| June 2004 | Visiting Researcher, RIKEN |
| September 2006 | PRESTO Researcher, JST |
| January 2011 | Associate Professor, School of Engineering, The Unviersity of Tokyo(UTokyo) |
| October 2022 | Team Leader, RIKEN SPring-8 Center |
| January 2023 | Professor, School of Engineering, UTokyo |
| April 2023 | Professor, Research Center for Advanced Science and Technology, UTokyo |
Research Interests
My specialties are ultra-precision machining and X-ray optics.
The machining accuracy in ultra-precision machining is at the atomic level. I am developing manufacturing processes to achieve extreme precision in both shape and surface roughness of arbitrary three-dimensional shapes. I am also developing ultra-precise shape measurement methods and ultra-precise electroforming methods. The applications are mirrors for EUV and X-rays with short wavelengths.
I am also developing an X-ray microscope that can observe cells with a high spatial resolution and an X-ray telescope that can observe the solar corona. I am developing mirrors and X-ray optical systems at SPring-8 and SACLA, which are synchrotoron radiation and an X-ray free electron laser facilities, respectively.
In addition, at the SPring-8, I use high-energy X-rays (100 keV) to observe mechanical machining and electrical discharge machining phenomena to elucidate machining science. I aim to develop new tools in collaboration with researchers and companies specializing in various machining processes.
Recently, I am also interested in the automation of the mirror manufacturing process and the development of environmental machining processes in response to the SDGs. Analysis of processing phenomena using high-energy X-rays is opening up new fields of precision machining.
X-ray mirror for focusing soft x-rays

Soft X-ray microscope

High-speed X-ray imaging of drilling
Keywords
Ultraprecision Machining, Industrial Processing, X-ray Optics, Synchrotron radiation
Educational Systems
Department of Precision Engineering, School of Engineering
Department of Advanced Interdisciplinary Studies, School of Engineering
Related Articles